Emerald.
I see Roi and Panos' photos from their last summer wedding in Parga and I think "emerald".
Everything else but the jewel… 
The plentiful in olive trees scenery.
The Ionian waters flirting the shore.
The drops of moistness on a 2009 Dom Perignon bottle.
The glorious – greenery dressed with lilac details – setup of MRCO Events.
But above all, the bright eyes of that newly married couple, focusing each other. 
Could this kind of eye contact pause the time?
Have you ever witnessed feeling invisible, in the sight of deep love?
In fact, that's what is all about.
That precious, unconditional, everlasting love.
If not, a wedding will be just another day and emerald will be just a jewel…
But not for Roi and Panos.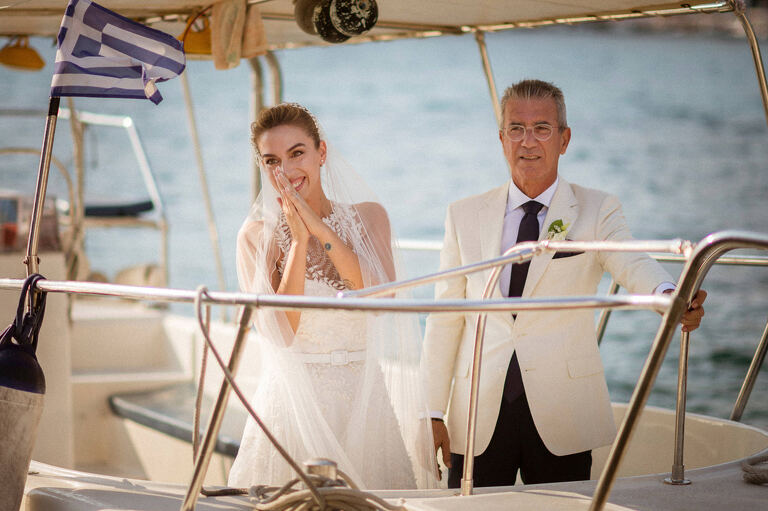 Photographer: Nikos Psathoyiannakis
Second Photographer: Thanasis Karras
Wedding Planning: MRCO Events
Cinematographer: Wedcinematics
Venue: Parga Beach Resort
Furniture: StyleBox
Mobile Bartending: BARETC
Floral Design: Studio 7
Tents: Tentstyle
Entertainment & Sound: Sounds Good
Hair: Yianni Tsapatori
Makeup: Dimitris Dimitroulis

Jewels: Tiffany & Co
Bridal Dress: Atelier Loukia
Bridal Shoes: Christian Louboutin
Groom's Suit: Xuits
Groom's Shoes: Christian Louboutin